INSELMINI CONSTRUCTION COMPANY

Solid Relationships.
Excellent Communication.

Inselmini Construction Company stands on a solid reputation for quality construction. We know how important it is to create a home that is modern, comfortable, and uniquely designed to reflect your personal tastes. After all, homeownership is one of the largest purchase decisions you will make in your lifetime. So whether you are scaling down and have efficiency as your top priority, or you are creating the luxury showcase of your dreams, Inselmini Construction Company works with you to bring your unique vision to life.
We know building a new home can be exciting, but equally overwhelming. Let Inselmini Construction take the stress out of the custom home building process. Contact us today to learn how.

Inselmini Construction Company was established in 1975 in Latrobe, Pennsylvania. Since then they have become the area's top custom home builder. In 1996 the business became incorporated by owners John Inselmini and Patrick Dicesere.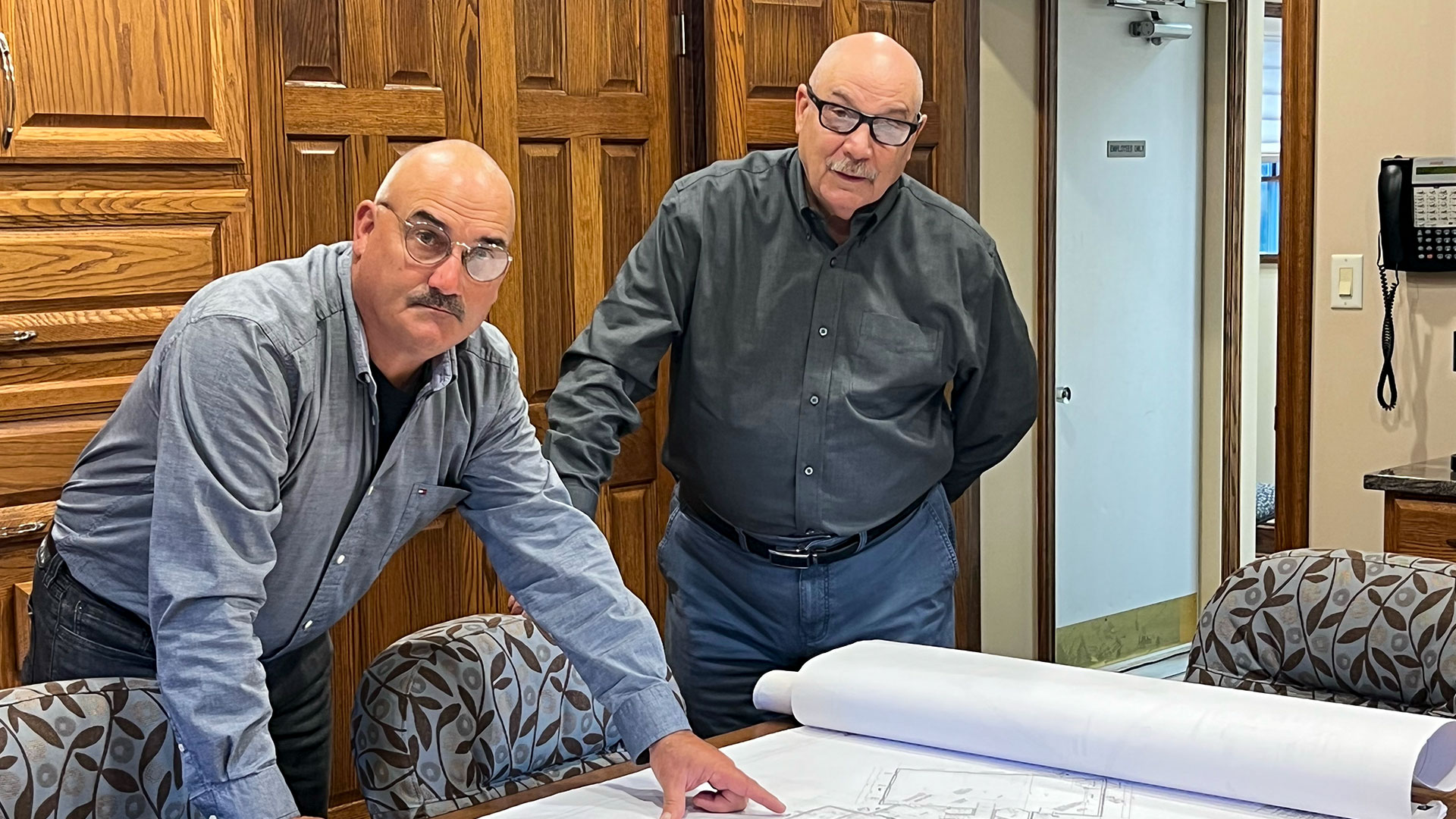 Understanding the Building Process
Beginning with architectural design service through engineering and material selection, Inselmini Construction offers its customers single-source accountability. We are the primary point of contact throughout the building process. Our decades of experience have allowed us to narrow the list of vendors and subcontractors to those offering only the highest quality craftsmanship for reasonable prices. The result for our customers is a practical, well-designed home that really pays off… not only in energy efficiency and maintenance but long-term cost savings and improved resale value. You can learn more by visiting our pages:
Living the Dream
The Inselmini family grew up in Latrobe. They understand living in the Laurel Highlands provides a quality of life unlike anywhere else with top rated educational facilities, abundant recreation, and economical cost of living.
The craftsmanship at Inselmini Construction Company is merely a testament to the quality of the men in charge.
If you are ready to invest in a custom home in Westmoreland County, your one and only call should be Inselmini Construction Company.
Why choose Inselmini Construction? Find out on our Why Choose Us? page.
Service Area
Inselmini Construction Company offers exceptional quality in new homes throughout central Westmoreland County, including the communities of Greensburg, Latrobe, Ligonier, Delmont, Derry, Hempfield Township, and Mt. Pleasant.

"Many contractors are set in their ways, relying on the designs and building techniques they have always known. With Inselmini Construction, you can have true custom work, but always to the most demanding standards and correct architectural specifications."
– John Inselmini
Delivering Uncompromising Quality and Exceptional Service
Unsurpassed Quality & Craftsmanship

"We have a well-built, beautiful new home thanks to John, Pat and the rest of the crew at ICC Builders. As first-time builders, we were so impressed with the whole process and how smoothly everything went. We highly recommend Inselmini Construction to anyone looking for a high-quality professional builder"


"The work and daily cleanup was done with care and precision. Each day the workers took special care to prevent any debris from being left behind. The crew was meticulous about leaving our property clean and tidy. They were a great group of workers who knew how to get a job done right."


The team at Inselmini Construction Company provided exceptional customer service and dedication during our pre-construction planning phase, throughout the construction phase, and well through the post-construction phase of our custom home. Noteworthy, these phases transpired during the Covid-19 pandemic. Nonetheless, the team at Inselmini Construction Company remained focused and organized. Individual contractor schedules were maintained and tasks were completed in a timely manner. Throughout these phases, attention to detail did not waiver. Not only did the team at Inselmini Construction Company work with efficiency, they worked with distinction.