INSELMINI CONSTRUCTION COMPANY


John Inselmini
Founder/Owner
Hard work and attention to detail have always been important to John. He was raised that way and it carried over into his business model for Inselmini Construction Company.
Born in Latrobe, PA, John attended Clarion University and graduated with a degree in Business. John paired his natural abilities to build with his education to later found ICC in 1975.
The process of building is a long one and requires communication with the customer every step of the way. This key attention to detail, and over 40 years' experience, makes ICC the company it is today. That knowledge is a valuable tool to the customer in making their decisions as they proceed through the project.
Pat Dicesere
Owner
Patrick was born and raised in Derry Township, PA. He attended Derry Area High School and the Eastern Westmoreland Career and Technology Center. He graduated in 1982 from both and received a certificate in carpentry and construction trades. He started with Inselmini Construction Company in 1978. Since then he became a business partner in 1995. He has served on the Board of Westmoreland Professional Builders Association for fifteen years and held the Title of President for five years.
He currently sits on the board of the Derry Township Municipal Authority and has been for the past three years. With Pat's hard work, experience, and craftsmanship the customer always gets what they ask for when building their forever dream home.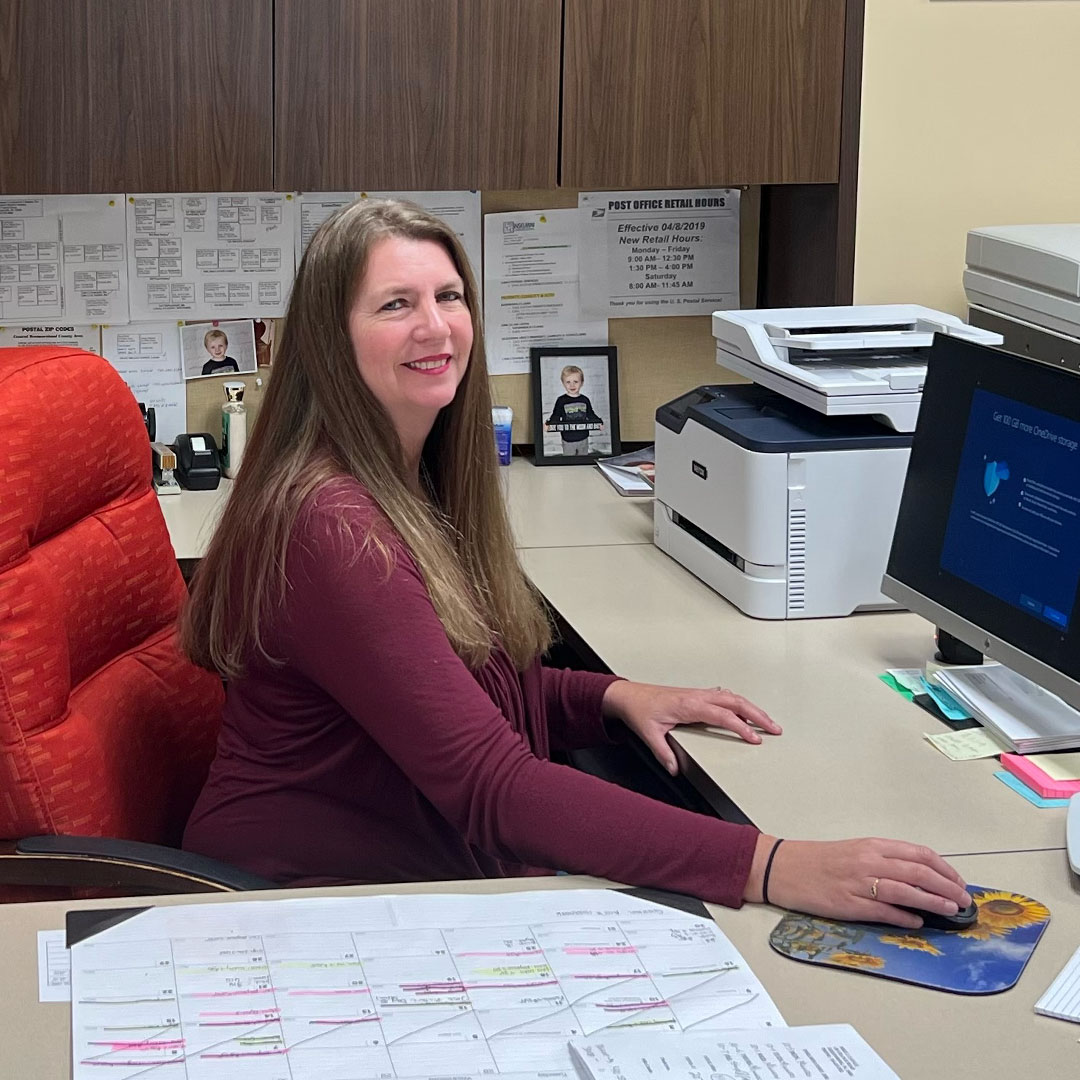 Tamara Madatic
Office Manager
Tamara was born and raised in New Derry, PA. She is a graduate of Derry Area High school focusing her education in business. She graduated in 1996 and since has held various positions in the business and accounting field before joining the Inslemini team in 2022. She has spent many years volunteering with Derry Area Midget Football and Derry Area Youth Athletic Association as well as held various positions on the board for numerous years. She also volunteers with the Westmoreland County Shop with a Cop Program for 4 years.